12U Pee Wee AA Rock 'n' Roll Finalists
12U Pee Wee AA Rock 'n' Roll Finalists
12U Pee Wee AA's impressive tournament run ends with OT loss in final.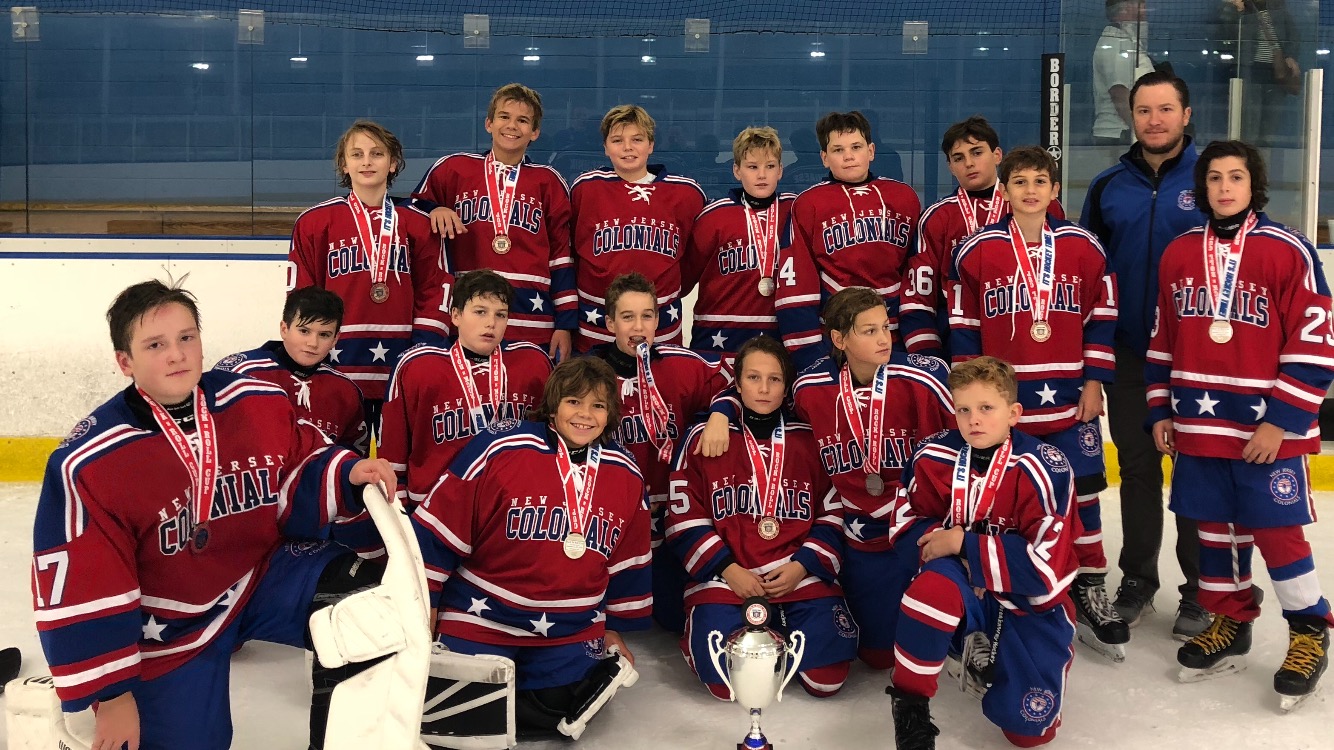 Special congratulations to 12U Pee Wee AA Rock and Roll Tournament finalist!
Peewee AA attended the Rock and Roll Cup in Cleveland, Ohio this weekend, competing against some of the top AA teams from the Ohio area as well as the Ontario, Canada region. The team went 3-0 in their first 3 games, beating Team Ohio, Lake Erie, and LaSalle (Ontario). It dropped its fourth game to the Hamilton Huskies (Ontario) 4-1 and in a preview to the championship game on Sunday.  The Championship game saw the Colonials go into the second intermission tied 2-2. The third period brought a furious pace and a ton of goals. Hamilton grabbed the lead 4-3 with 7 minutes to play. While goaltender Soren Torlucci was pulled for an extra attacker, the Colonials put one in the back of the net and regulation would end in a 4-4 tie. It took extra time to decide this one and after offensive opportunities for both groups, Hamilton eventually scored the game winner. Goaltenders, Luke Ench and Soren Torlucci played great in net all weekend for the Colonial squad, helping the team reach the final game.