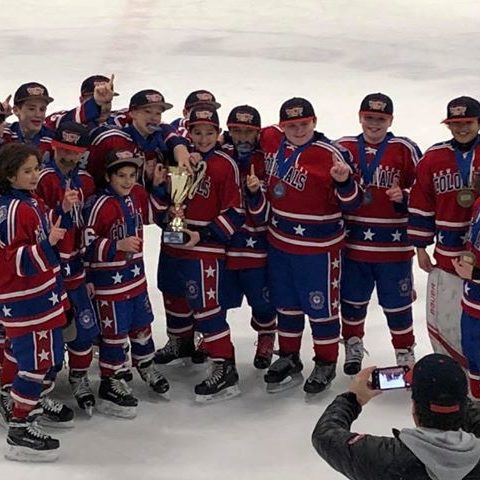 2019 Hershey International Pee Wee B Cup Champions
The Colonials 12U Pee Wee B team journeyed to Hershey, PA over the Martin Luther King holiday weekend and came home with the hardware. They captured the International Pee Wee Cup with a hard fought 3-1 victory over the Chester County Cougars on Monday, January 21, 2019.
The Colonials started the weekend with a thrilling 5-4 shootout win against the Exton Kings. A tough 3-2 loss to Chester County placed them into the loser bracket and they faced an uphill climb ahead. They conquered the Saratoga Blue Knights and Delco Phantoms for a second chance against Chester County. This time, the Colonials turned fortune in their favor to carry the Pee Wee Cup home to Morristown, NJ.
You can find the trophy on display in the front lobby of Mennen Sports Arena! Congratulations to the team and Coach Mark Glass.