Rich McLaughlin Named Director of Boys Tier II Hockey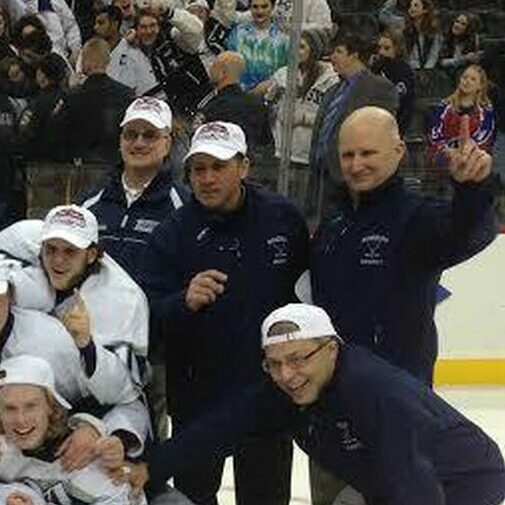 Rich McLaughlin Named Director of Boys Tier II Hockey
MCLAUGHLIN WILL OVERSEE YOUTH TIER II TEAMS AND COACHES
The New Jersey Colonials are pleased to announce Rich McLaughlin as the Hockey Director of Boys Tier II.  He is tasked with supporting and mentoring the program's teams and coaches.  McLaughlin brings Hall-of-Fame credentials at the youth and high school hockey levels in New Jersey.  His role with the organization is expanding after a highly successful season with the Tier I 2008 team.
McLaughlin has coached over 30 years at the high school and youth levels. Randolph has won 9 New Jersey State Public High School championships under his leadership. Randolph enters the 2023 NJSIAA Public B Championship bracket as the #3 seed.
McLaughlin has received Coach of the Year honors six times and was inducted to the NJ High School Hall of Fame (2009), NJSCA Coaches Hall of Fame (2007), Randolph High School Hall of Fame (2021) and named an NJCSA National Award honoree (2014). He was awarded the NJSIAA Hall of Fame Sports Award in 2013.
Coach McLaughlin grew up playing for the Livingston Hockey Club, New Jersey Rockets and Livingston High School. He was inducted into the Livingston High School Hall of Fame as a player in 2011. He continued his career playing at Merrimack College.