2020 STARS & STRIPES POSTPONED INDEFINITELY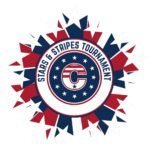 DUE TO THE CURRENT COVID-19 PANDEMIC,
THE NEW JERSEY COLONIALS WILL NOT HOST THE STARS & STRIPES 3V3 TOURNAMENT IN DECEMBER 2020.

 
We plan to resume the tournament when conditions allow the rink to operate at full capacity.  We wish everyone good health and please stay safe!
2019 Stars & Stripes Crowns Six Champions
The New Jersey Colonials Stars & Stripes 3v3 Tournament was held Monday, December 30, 2019 at Mennen Sports Arena, Morris Plains, NJ. The 2019 tournament saw 6 teams in 3 age groups crowned champions after a day of fun competition.

Several teams traveled through cold, rainy and blustery weather but once the puck dropped, the competition heated up. The 8U Mite and 10U Squirt divisions started bright and early at 8:00 AM while the 12U Pee Wee Brackets started in early afternoon. Team work, camaraderie and good sportmanship carried the day for the teams, win or lose.

The tournament format had 3 skaters and 1 goaltender on ice for each team in 20 minute, running clock games. All penalties were awarded penalty shots. Action was non-stop from start to finish, even with a couple power outages thrown in!

Congratulations to all our winners! A special thank you to all the players, parents, referees and especially all the volunteers who helped make the day a success. THANK YOU!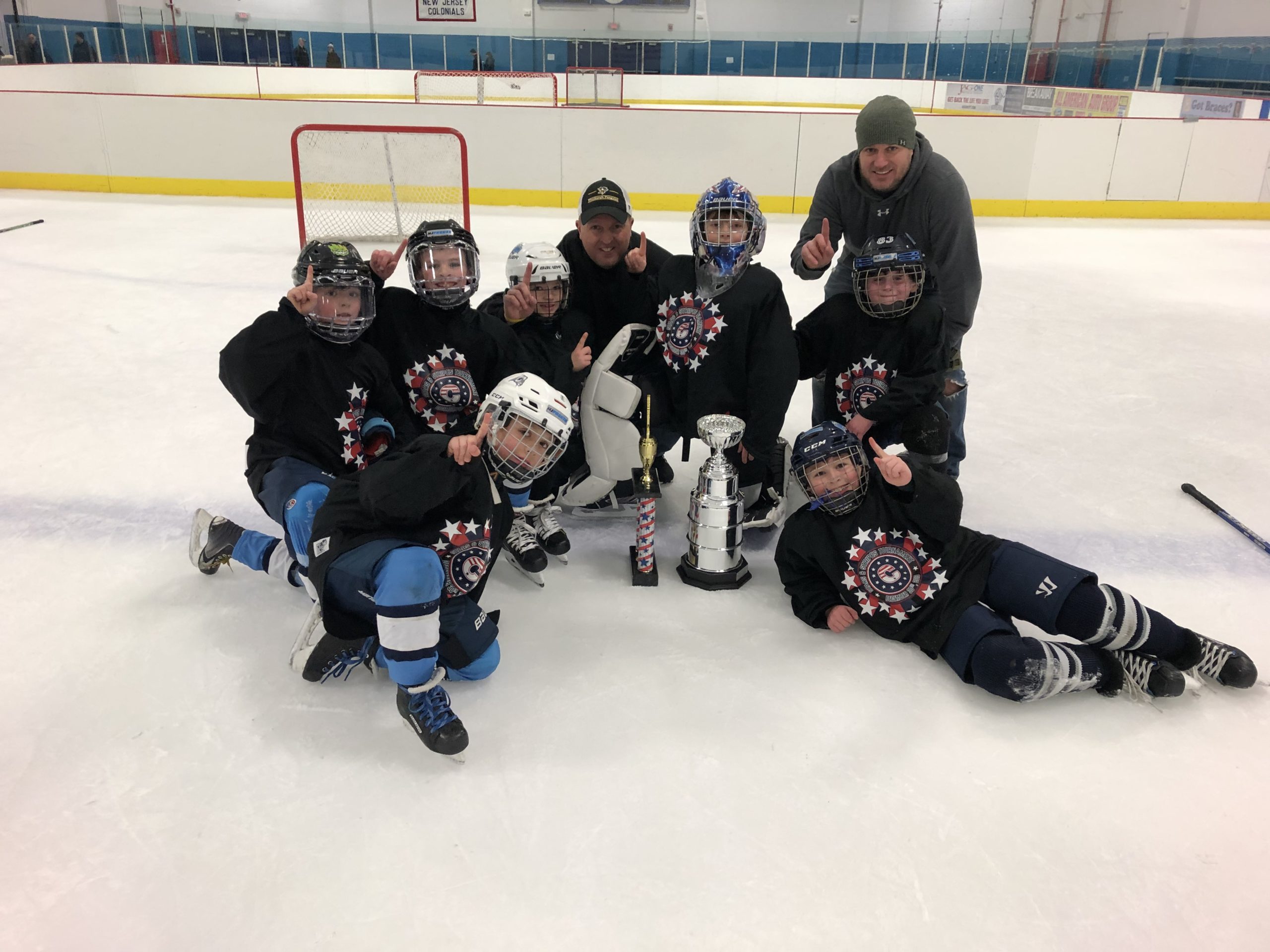 8U Mite Division A Champions – Mouse Trap
Morris Fire burned bright early, earning the #1 seed and a bye into the championship game. Mouse Trap defeated Colonials Red then rode the momentum to push past Morris Fire for the Division A championship.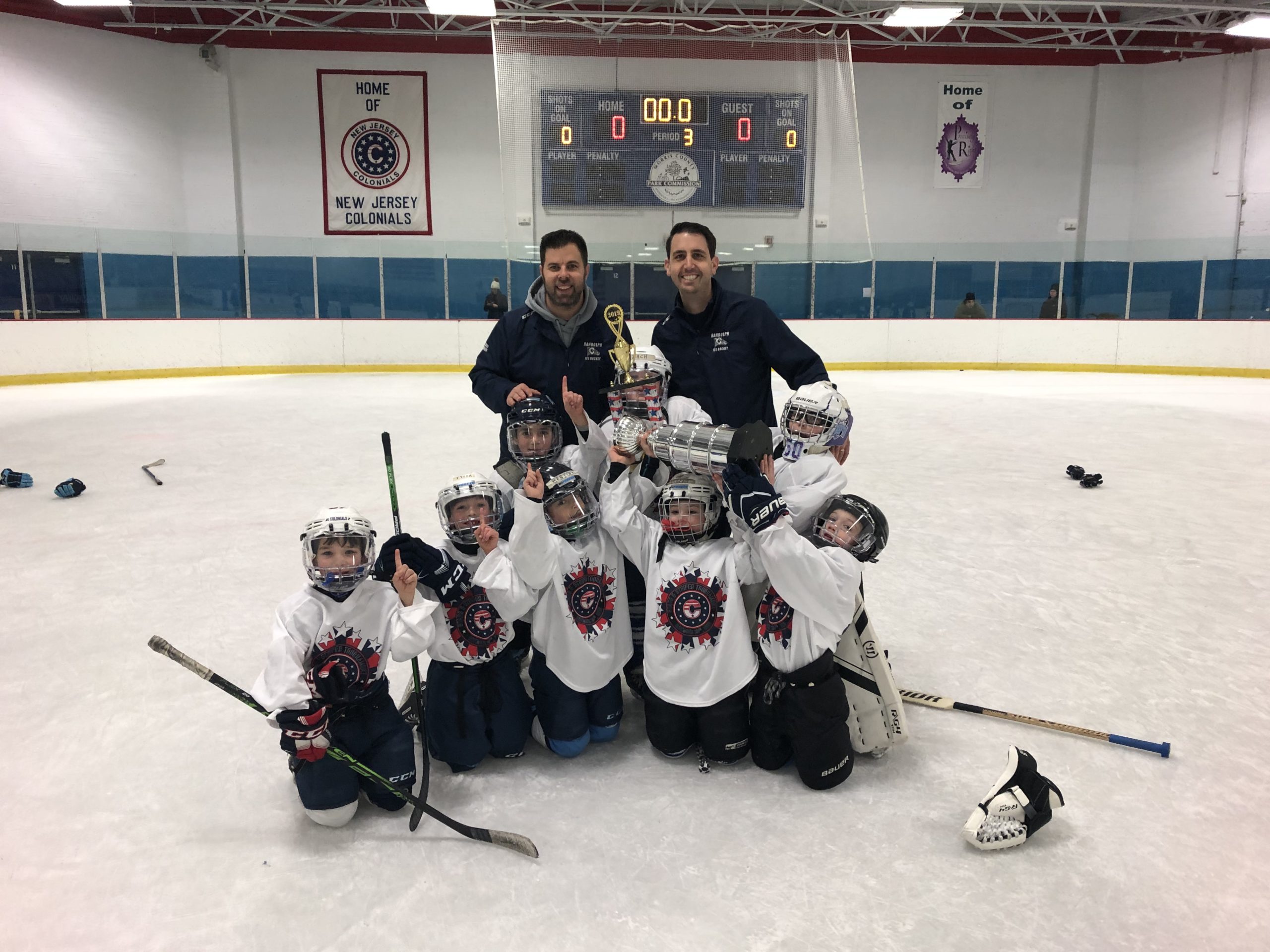 8U Mite Division B Champions – Mighty Pucks
Division B saw some tight games and thrilling finishes. In the semifinals, Blue Puck Brawlers edged Roxbury Mites in overtime 5-4 while the Mighty Pucks advanced past last year's defending champions, New Jersey Titans.
The stage was set for the most exciting final of the tournament between Blue Puck Brawlers and Mighty Pucks. The Mighty Pucks captured the prize in overtime 5-4 after a back and forth contest.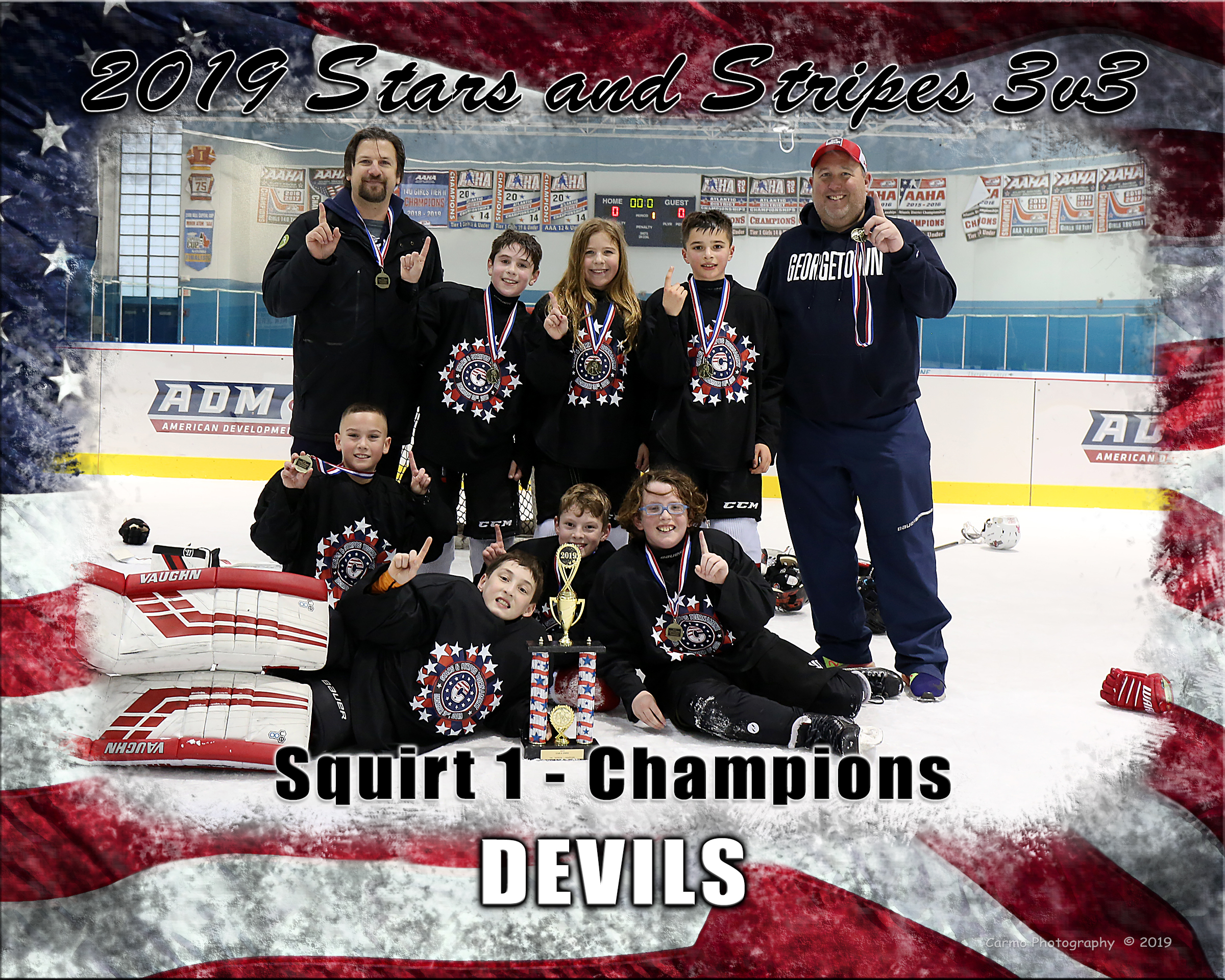 10U Squirt Division 1 Champions – NJ Devils
Competition was fierce in Division 1 pool play as 6 teams battled for the 4 playoff spots. Jersey Colts captured the #1 seed and beat the Rifles for a spot in the championship. The NJ Devils turned it up to defeat Stampede in the semifinals and then grab the championship from Jersey Colts.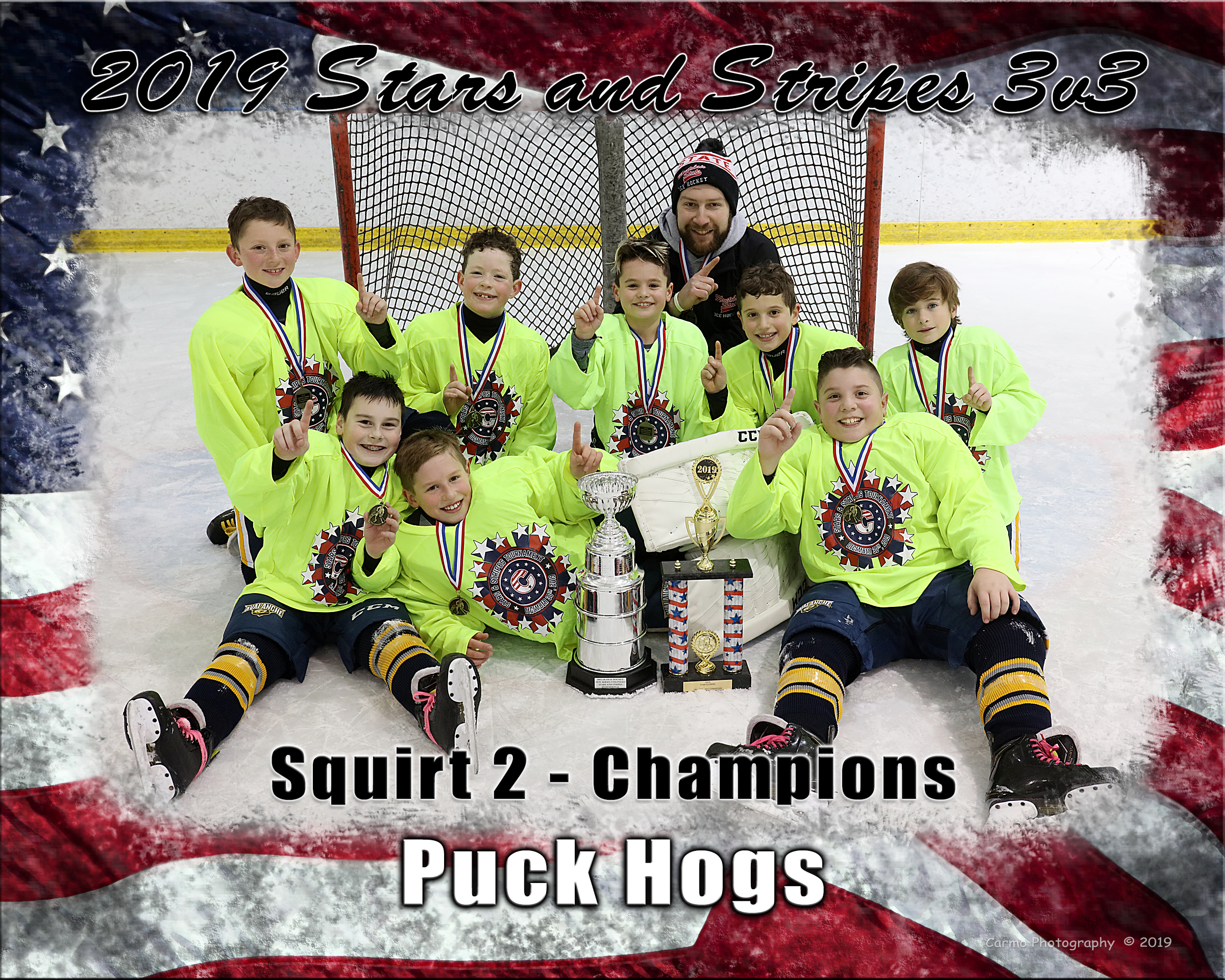 10U Squirt Division 2 Champions – IH Puck Hogs
10U Division 2 was all IH Puck Hogs as they dominated the bracket from start to finish. The Blue Devils, Eskies and Zambronies fought hard but had no answer to the Puck Hogs waves of offense.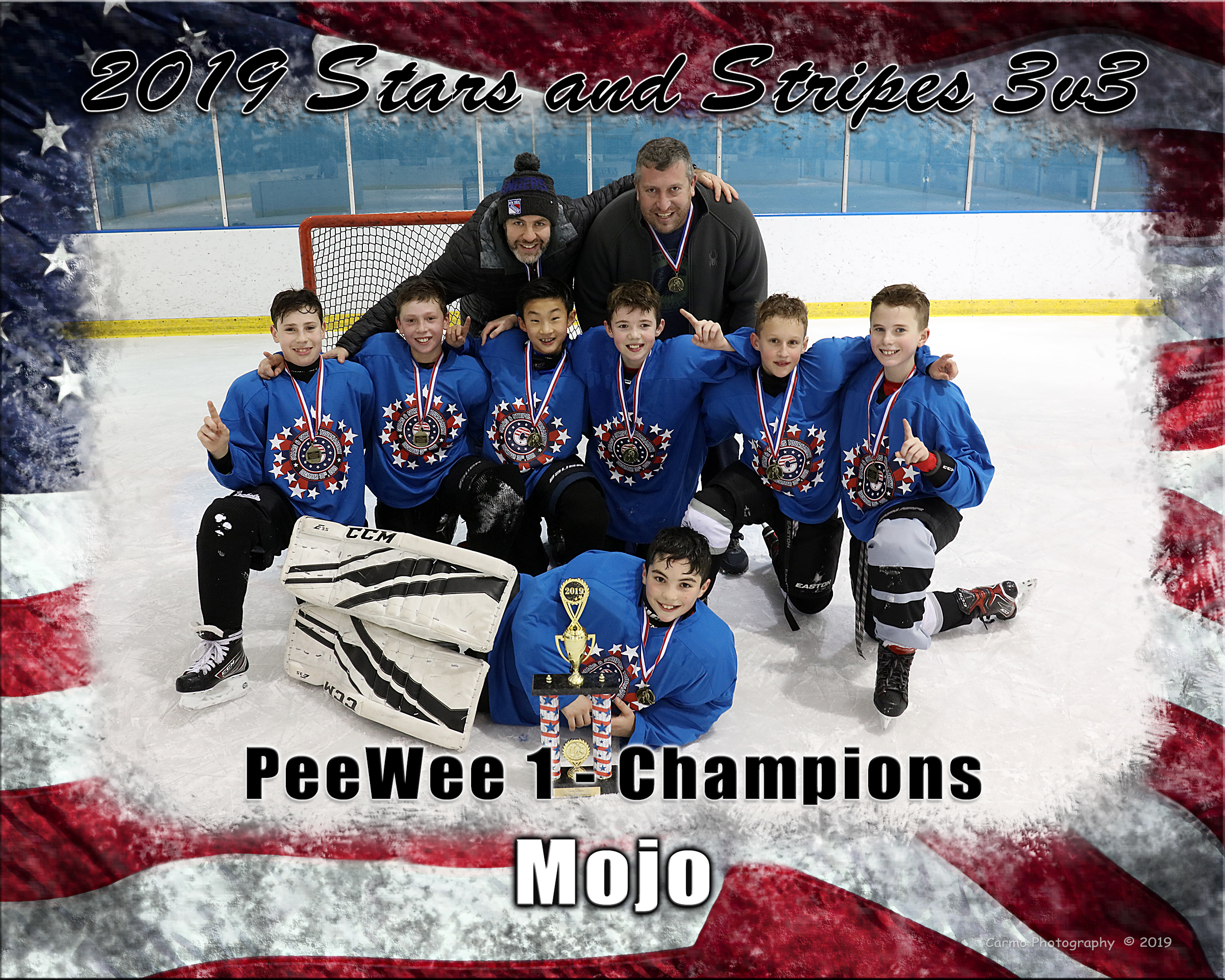 12U Pee Wee Division 1 Champions – Mojo
All four 12U Division 1 teams matched up well and competition for the top seed was heated. Most games were decided by 1-2 goals. In bracket play, Angry Bears defeated Hickory Pizza and Mojo won over the Hammerheads to reach the final. Mojo, who made last season's final, finally scaled to the top to win Division 1 with an impressive display of skill.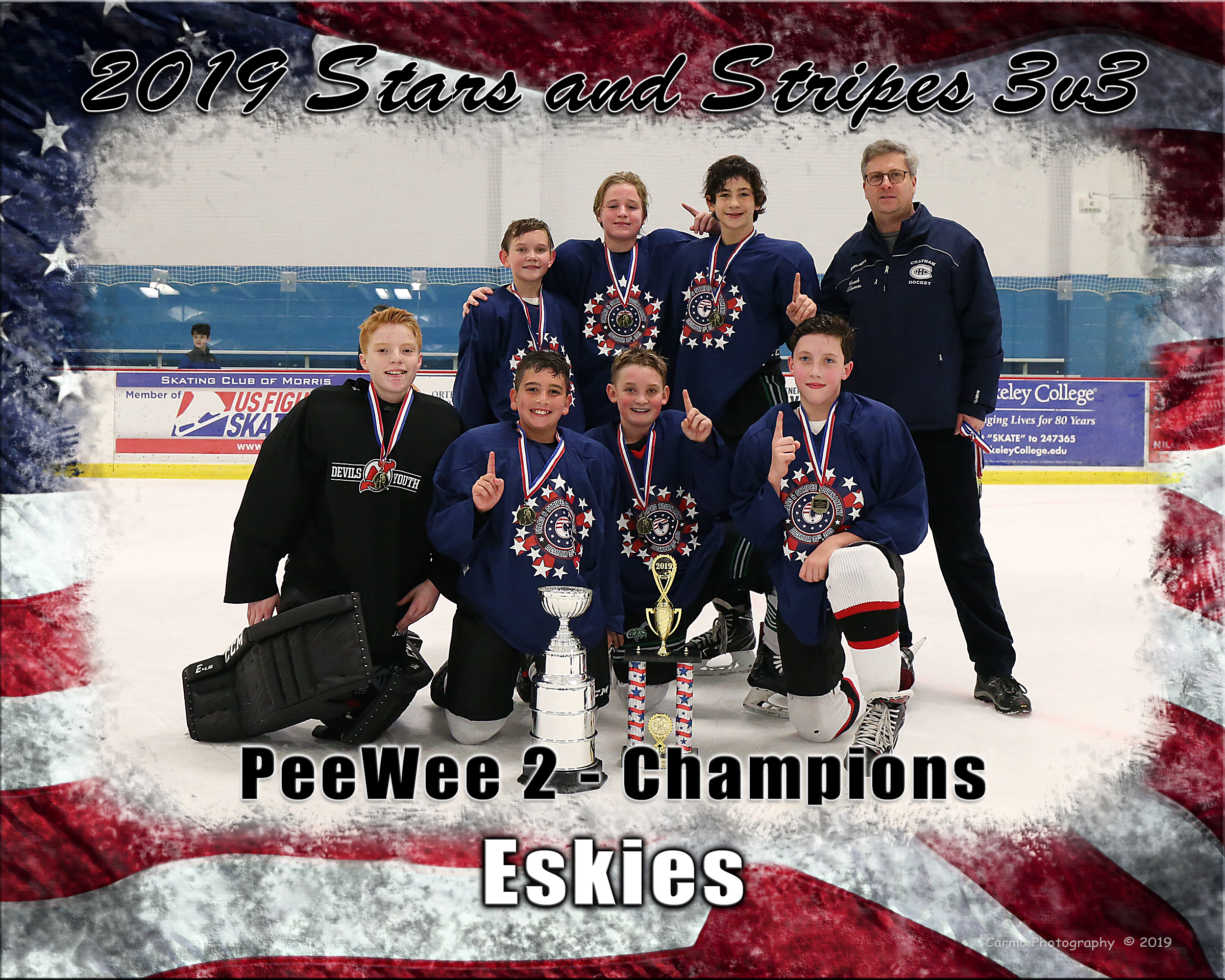 12U Pee Wee Division 2 Champions – Eskies
Six teams played in 12U Division 2, battling for the 4 playoff positions. Eskies were slated to play Bayonne Rangers in one semifinal and Morristown Rebels faced the Wayne Knights in the other. Strong games by the Eskies and Rebels pushed both teams into the Finals. The Eskies triumphed 5-3 over the Rebels in a great game played by both sides.
2019 STARS & STRIPES TOURNAMENT INFORMATION
Monday, December 30, 2019
Mennen Sports Arena, Morris Township, NJ  07960
Registration deadline: Friday, December 6, 2019 (5:00 PM)
Register online via buttons or download form:  2019 Stars & Stripes Registration Form
8AM - 2PM: 8U MITE 
A (4-6 teams) - Recommended for teams with players on competitive travel teams.
B (4-6 teams) - Recommended for B travel, recreation and in-house teams.
8AM - 2PM: 10U SQUIRT
Division 1 (4-6 teams) - Recommended AAA/AA level mix of players
Division 2 (4-6 teams) - Recommended A/B and recreation mix of players
12PM - 5PM: 12U PEE WEE
Division 1 (4-6 teams) - Recommended AAA/AA level mix of players
Division 2 (4-6 teams) - Recommended A/B and recreation mix of players
GAMES 
3v3 half-ice tournament format, all games 20 minutes
Pool Play = 3 - 20 minute games.
Single Elimination - Teams seeded 1-4 for bracket play.  Winners advance to Championship.
REGISTER
All players receive a team jersey and t-shirt. 
Team Registration = $425 (7-9 players)

Minimum 7 players (6 skaters, 1 goaltender)
Maximum 9 per team - NO EXCEPTIONS
Individual registration = $65
Tournament Format & Rules
Games are half-ice, 20 minutes in-length.  Running clock.
Penalties are awarded a penalty shot - no penalty box.
10 minutes between games/30 minute ice cut breaks
We ask no post-game handshake lines until the playoff rounds.
Please exit benches quickly.  Suggest players warm-up off-ice prior to game.
3 Age Groups/2 Divisions - please sign your team up in the division that allows for best competition between teams.
Teams seeded 1-4 for playoff bracket.  2 pts for win, 1 point for ties.  Wins is first tiebreaker, lowest GA second tiebreaker, highest GF third tiebreaker.
Rosters must be submitted by Saturday, December 7, 2019 5:00 PM to allow for jersey production.  If not received, we will print numbers 1-9 for your team (and estimate jersey/t-shirt sizes).

CARMO PHOTOGRAPHY WILL BE TAKING ACTION PHOTOS FOR PURCHASE
NEW THIS YEAR!!!
CARMO PHOTOGRAPHY WILL BE TAKING ACTION PHOTOS FOR PURCHASE