21-22 NJC 16U National Premier AAA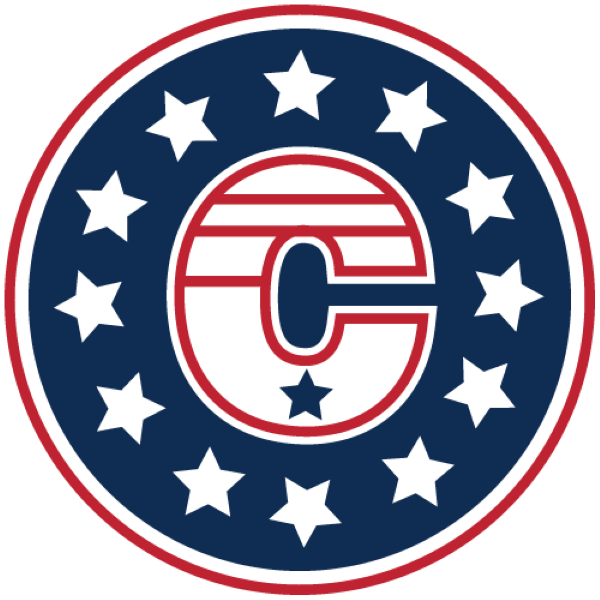 21-22 NJC 16U National Premier AAA
Manager:  Matt Rogers
League:  AYHL
Tournaments/Showcases:
ECC Labor Day Classic – Danbury, CT (September 2-6, 2021)
BEAST Columbus Day Tournament – Boston, MA (October 8-11, 2021)
Beantown Fall Classic – Marlboro, MA (October 29-November 1, 2021)
Eastern Exposure Series, Pittsburgh Showcase – Pittsburgh, PA (January 7-9, 2022)
Experienced staff with a wealth of knowledge and a passion for athlete growth and development.
ILYA YAVTUHOVICH
HEAD COACH
CEP Level 4
Coaching Experience:
New Jersey Rockets
Red Bank Generals
Protec Ducks
Skills & Power Skating Coach – Protec Ponds
Playing Experience:
Reading , Toledo  (ECHL Training Camps)
HC Vitebsk (Belarus Extraliga)
Trenton (OJHL, JrA)
Soo (NOJHL, JrA)
Shelburne, Minnesota (SIJHL, JrA)
NY Apple Core, NJ Rockets (JrB)
Jersey Penguins, Bridgewater Bears (NJYHL)
Coach Ilya Yavtuhovich returns for his second season with the New Jersey Colonials.  Ilya has experience coaching Midget and Bantam teams.  His power skating, checking, skills and off-ice training are geared to bring out the highest potential of each player.  Ilya played his youth hockey in New Jersey before moving on to the junior and pro ranks.
HENRIK TALLINDER
ASSISTANT COACH
CEP Level 4
Coaching Experience:
Playing Experience:
Buffalo Sabres, New Jersey Devils (NHL)
TPS (Finland Liiga)
ZSC Lions, SC Bern (Switzerland NLA)
AIK, Linkoping (Sweden SHL)
Hartford Wolfpack (AHL)
Sweden U18, U19, U20 and Men's National Teams
Coach Tallinder returns to the Colonials for a second season.  He was recognized throughout his professional hockey career as a reliable, stay-at-home defenseman. He was drafted in 1997 by the Buffalo Sabres and played most of his NHL career with Buffalo. In 2010, he signed as a free agent with the New Jersey Devils. He played for Buffalo in 2013 and returned to Europe to finish his professional career. He compiled 142 points in 678 career NHL games and 86 points in 215 games with TPS (Finland).
Henrik Tallinder also represented Sweden at numerous international events, most notably: 1998 and 1999 World Juniors, 2010 and 2014 (silver medal) Olympic Games, and the 2013 World Championships (gold medal).
ALEX VELISCHEK
ASSISTANT COACH
CEP Level 4
Coaching Experience:
New Jersey Colonials
Prep Power Hockey
Playing Experience:
Wilkes-Barre Penguins (AHL)
Wheeling Nailers (ECHL)
Cincinnati Cyclones (ECHL)
Missouri Mavericks (ECHL)
Arizona Sundogs (CHL)
Providence College (NCAA, DI)
Sioux City Musketeers (USHL)
Delbarton School
Born in Quebec City, Quebec, Coach Velischek is a graduate of the Delbarton School where his team won 3 NJSIAA State Championships and 3 Gordon Cup Championships.  He finished his Delbarton career with 121 Points in 94 Games and was drafted by the Pittsburgh Penguins 123rd Overall in the 2009 NHL Entry Draft.  Velischek went on to play 4 years of NCAA Division I Hockey for Providence College in the Hockey East Conference leading the Friars to the Hockey East Semifinals his senior season.  He then spent the next 3 seasons playing professionally for several minor league teams including Wilkes-Barre Scranton Penguins (AHL), Wheeling Nailers (ECHL), Cincinnati Cyclones (ECHL), Missouri Mavericks (ECHL) and the Arizona Sun Dogs (CHL).
Coach Velischek has been coaching in North Jersey for 9 years and has had the pleasure of working with over 50 NCAA and professional hockey players.