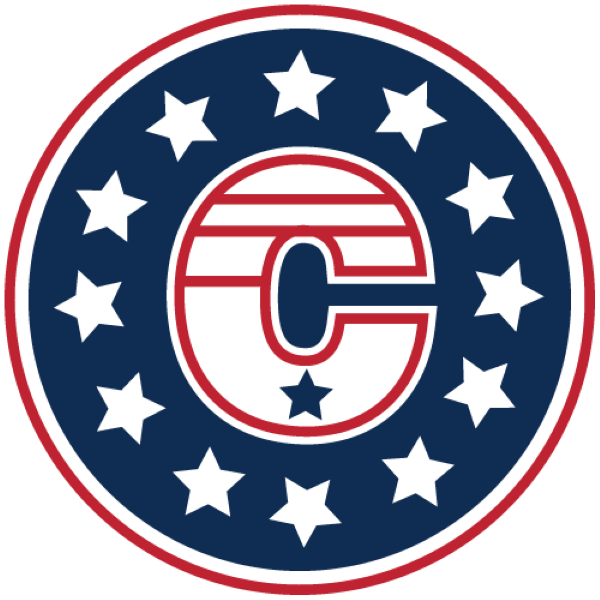 Manager:  Cindy Sperling
League:  MAWHA
Tournaments/Showcases:
Buffalo RUSH Hockey Inferno – Buffalo, NY (November 4-6, 2022)
NGHL MLK Winter Classic – Tewksbury/Haverhill, MA (January 14-16, 2023)
Steel City Girls Invitational – Warrendale, PA (February 17-21, 2023)
Experienced staff with a wealth of knowledge and a passion for athlete growth and development.
GINA D'ARNONE
CO-HEAD COACH
CEP Level 4
Coaching Experience:
New Jersey Colonials Girls - 12 Years
Atlantic District
Playing Experience:
New Jersey Colonials
Bridgewater Raritan High School
Sacred Heart University (NCAA, D1)
Gina D'Arnone has over 20 years of experience as a player and a coach at the youth and collegiate levels.  She guided the 16U Minor team to the 2022 USA Hockey Nationals.  D'Arnone was recognized as the Atlantic District Female Coach of the Year for the 2021-22 season.
D'Arnone's coaching philosophy is built on hard work, competitiveness, teamwork and passion for the game.  Gina played forward at NCAA Division 1 Independent Sacred Heart University where she tallied 127 points in 96 games and served as team captain her Junior and Senior seasons.
"I will be going into my 12th year as a New Jersey Colonials Coach.  NJC has been a part of my life for nearly 18 years, both as a player and as a coach.  My desired age group is 14U and above for the simple reason that those years can be the most impactful in a child's life.  Hockey has helped me through many challenging times in my life as an adolescent and as an adult and my goal is to show players how important youth hockey can truly be to their development as young athletes and individuals.  While I have a record of many MAWHA & Atlantic District Championships, the most memorable moments have been watching my players develop into great leaders and young women.  My coaching philosophy is simple; you get out what you put in.  Push yourself because no one else will do that for you.  The young women I coach will learn how to work hard, be great teammates and build confidence both on and off the ice." -- Coach D'Arnone
RYAN CARTER
CO-HEAD COACH
CEP Level 5
Coaching Experience
Saint Joseph Metuchen Varsity Ice Hockey
Various New Jersey Youth & Girls Clubs
New Jersey Garden State Games
Playing Experience
Norwich University (NCAA, D3)
Trinity College School, Port Hope, Ontario, Canada
Saint Joseph Metuchen
Ryan Carter has coached for over twenty years and is also the Coach in Chief for the Atlantic District. Carter played at Norwich University and Trinity College School in Port Hope, Ontario, Canada before becoming an assistant coach (2003-07) and eventually the head coach (2007 to present) at Saint Joseph.
Carter received the 2022 Atlantic District New Leader Award and in 2018, the prestigious Bob O'Connor Award from USA Hockey for extraordinary accomplishments and contributions to the sport.
Under Carter, the Saint Joseph Falcons have claimed eight of the last ten Greater Middlesex Conference Tournament championships, and three Egan Conference titles 2016, 2017, and 2021. Carter is a four-time GMC Coach of the Year, having earned the honor twice from the Home News Tribune and twice from the league. Two of Carter's former players were selected in the NHL Draft including All-Star defenseman John Carlson, who won a Stanley Cup with the Washington Capitals. More than 40 percent of Saint Joseph graduates have continued their ice hockey careers at the collegiate level with several players securing NCAA Division I scholarships.
AMANDA LINKLATER
ASSISTANT COACH
CEP Level 4
Coaching experience:
2019 Coach Intern – USA Hockey National Development Camp
2015 – present New Jersey Colonials (Girls & Boys)
2014 – 2016 Denville Blue Knights (Boys)
2001 – 2005 GRAHA Griffins, Grand Rapids, MI.
Playing experience:
Played ice hockey for 30+ years at various levels.
Won back to back United Women's Hockey League White Division Championships; 2016 & 2017.
Amanda has coached both boys and girls at all levels as a head coach and assistant.  Some head coaching highlights include winning 2018 Rhode Island Sting Columbus Day Tournament, 2018 Adirondack Northstars Winter Classic, and 2017 MAWHA League and Playoff championship.  While in Grand Rapids,  her teams won various tournaments and she coached three individuals who went on to play NCAA Division III Ice Hockey.
"Coaching Philosophy – I believe that hockey is the avenue by which coaches can teach life lessons that transcend beyond the sport of hockey.  No matter what level a player attains, the life lessons we are responsible for teaching will reach far beyond their hockey careers.  I feel it is my job as a coach to bring out not only the best hockey player, but also the best person a player can be."
ZOE CARTER
ASSISTANT COACH
CEP Level 1
Coaching experience:
Playing experience:
Montclair Blues (MAWHA)
New Jersey Rockets
Zoe Carter returns for her second season with the New Jersey Colonials.  She assisted with the Girls 10U Major team in 2021-22.
Coach Carter grew up playing youth hockey in New Jersey for the New Jersey Rockets and the Montclair Blues. During her final season with the 19U Montclair Blues she helped lead her team to the District Championship series.