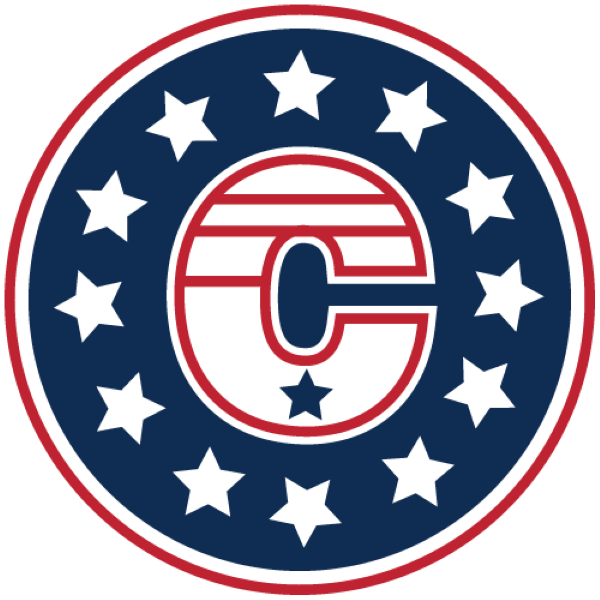 Leagues:  MAWHA/JWHL
Tournaments/Showcases:
East Coast Wizards Summer Showcase, MA – July 26-28, 2019
Stoney Creek Midget AA Sabres Showcase, ON Canada – September 6-8, 2019
JWHL Showcase, Andover MA – October 11-13, 2019
Two Nations College Prep Series, MI – October 25-27, 2019
JWHL Showcase, Buffalo NY – November 8-10, 2019
JWHL Showcase, Ottawa ON – November 22-24, 2019
JWHL Showcase, Penn State PA – December 13-15, 2019
East Coast Wizards Holiday Invitational, MA – December 27-29, 2019
JWHL Showcase, Wellesley MA – January 10-12, 2020
JWHL Showcase, RPI/Union College NY – January 24-26, 2020
JWHL Challenge Cup, MD – February 14-17, 2020
CEP Level 5
Coaching Experience:
New Jersey Colonials
Christian Brothers Academy
Rutgers University (Head Coach/GM)
Montgomery High School
Hunterdon Central High School
Hightstown High School
AP Selects
USA Hockey Associate Coach-In-Chief
Playing Experience:
Rutgers University (ACHA)
Christian Brothers Academy
Atlantic City (ECHL)
A native of Old Bridge, NJ, Coach Gojdycz attended Christian Brothers Academy (CBA) in Lincroft, NJ where he helped captain the Colts to New Jersey state record of three consecutive State Championships, three consecutive Gordon Cup Championships and three consecutive NJ Star-Ledger trophies. He captained the Rutger University Ice Knights for four seasons, earning American Collegiate Hockey Association (ACHA) All-American status in 1998, the first season Rutgers competed at the Division 1 Level. The Eastern Collegiate Hockey Association (ECHA) nominated Coach Gojdycz three consecutive years onto the ECHA All-Star Team. He also holds the Matt Couzins Award for All-Time Leading Scorer among Defensemen (167).
After a brief stint in the East Coast Hockey League (ECHL), Coach G began collegiate coaching career began in 2002 with his Alma Mater, Rutgers University, where he was the Head Coach / GM until 2015. In 2006, he was recognized as the Rutgers University Club Sports "Coach of the Year" following his team's efforts in 2006-2007. In 2007-08 Coach G was selected as the NECHL "Coach of the Year" after guiding the men's team to a 20-8-2 record, its best in ten years at the Banks. In addition, the American Collegiate Hockey Association (ACHA) recognized him as a Division 1 "Coach of the Year" Finalist for his efforts. In 12 seasons at Rutgers, Coach G complied 5 straight regular season championships, coached 36 Academic All-Americans & 44 All-Stars, and went to 4 straight National Tournaments.
In 2008-09, Coach G was selected as the Courier-Post and Central Jersey Star-Ledger Newspaper High School Hockey "Coach of the Year", following Hunterdon Central's Kelly Cup Championship and 19-5-1 record, his first year back to the program after its inaugural year in 2004-05.  In 2008 & 2010, Coach G was also recognized by the ACHA and USA Hockey as being selected as part of the World University Games player selection committee for the tournaments held in Harbin, China & Erzurum, Turkey. Finally, Coach G is the Founder of Achieve Performance Hockey Systems, a company designed to train & consult youth hockey players. AP Hockey Systems spring teams (AP Selects) compete at a national level at the U16/18/20 Junior & AAA levels. Off the ice, Coach G participates as an instructor and direct liaison to the Atlantic District of USA Hockey (CEP) Coaches' Education Program. In May 2012, after being involved in the program for 10 years, Coach G was named an Associate Coach in Chief for the Atlantic District and also its "Coach of the Year" recipient.
In 2015, the New Jersey Devils hired Coach G as their Director of Grassroots and Youth Ice Hockey in which he helped form the NHL Learn to Play Program, which serviced over 500 kids in NJ new to the sport of ice hockey. This program still thrives today introducing the sport to many new children.
Since 2016, Coach G and the NJC Girls program have sent 5 teams to the USAH National Tournament and have pushed over 10 girls to the NCAA ranks to further their hockey & scholastic careers.
Currently, he is the Executive Director for NJ Colonials Girls, the Head Coach at his alma mater, Christian Brothers Academy (Lincroft, NJ) and he is also the Commissioner to the Northeast Collegiate Hockey League (NECHL).
CEP Level 2
Coaching Experience:
Playing Experience:
US National World Championship Teams
US Women's 2014 Olympic Team
Metropolitan Riveters
Harvard University (NCAA, D1)
Noble & Greenough School
Shelly Picard grew up in Taunton MA, and played youth hockey with the MA Spitfires.  She went on to play high school hockey at Noble and Greenough School and college hockey at Harvard University.  In addition, she participated with the US National Team in 5 World Championships and earned a Silver Medal in the 2014 Olympic Games in Sochi, Russia.  She currently serves as the Deputy Commissioner for the National Women's Hockey League (NWHL) and has been the Director of Girls Hockey for the New Jersey Colonials since 2019.